February 2, 2018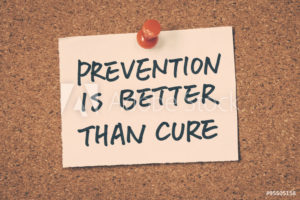 If you're like many people, going to the dentist isn't exactly your idea of a good time. That's okay – we understand! But although it seems counter-intuitive, going to the dentist more often can actually help you go to the dentist less. Confused? Allow us to explain.
When you have your bi-annual checkups and cleanings, your downtown Boston dentist has an opportunity to thoroughly evaluate every aspect of your oral health and catch potential problems when they're small and easy to fix. You'll also learn what is included in your checkups and why coming in every six months can save you time and money in the dental chair.
The Power of Prevention
Seeing your 'dentist near me' on a consistent basis is a lot like getting an oil change for your car every 3,000 miles. Your oral health will have a much better chance of "running smoothly" if you maintain it with preventive care.
Not only that, but recent research suggests that there's a link between your oral health and overall health. That means that your dental checkups can actually keep your whole body healthier. In fact, studies show that healthy gums can reduce the risk for heart disease, stroke, diabetes, Alzheimer's disease and pregnancy complications.
What is Included in Your 6 Month Checkup?
You may only think of your checkup as a chance to get your teeth polished and find out if you have cavities. But it's actually so much more:
Medical history update – This is an opportunity to see if any of your medications cause dry mouth or if you have heart conditions that require special treatment in the dental chair. It may also include checking your blood pressure.
Oral cancer screening – Your dentist and hygienist both check all the nooks and crannies in your mouth for any suspicious tissue changes.
X-rays (usually once per year) – This allows your dentist to see the areas that they can't see with their eyes alone and tell you if these hidden areas have developed cavities.
Gum examination – Healthy gums are the foundation for healthy teeth! A gentle gum exam once each year can catch early forms of gum disease before they progress.
Scaling and polishing – Scaling is the removal of tartar, the hard deposits that can't be removed from brushing and flossing. Polishing removes stains and gives your teeth a smooth, slick feeling.
Oral hygiene instruction – Regular visits are an opportunity to get personalized instruction on how you can care for your teeth and gums at home. Sometimes your hygienist can suggest small changes that have a big impact.
Dental exam – Your dentist will thoroughly check for cavities, fractures, gum recession and worn out dental work. They can also prescribe a special high-fluoride toothpaste, provide dietary counseling and recommend sealants to prevent cavities before they start.
Remember – oftentimes you won't have pain or symptoms when problems are small, so that's the ideal time to find and treat them!
About the Author
Each of the dentists at Devonshire Dental is committed to providing you with the best dental care possible. They know that the power of prevention can't be underestimated when it comes to your oral health, and strive to help you prevent problems before they start. They can be reached through their website or at (617) 350-7474.
Comments Off

on Every 6 Months – Really?! A Downtown Boston Dentist Explains Why
No Comments
No comments yet.
RSS feed for comments on this post.
Sorry, the comment form is closed at this time.