November 15, 2017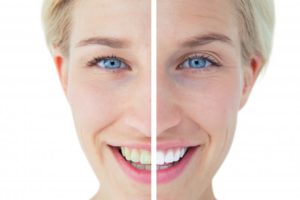 One thing we know for sure is that a smile is wildly contagious. Studies show that 30% of us smile more than 20 times a day. And when we smile, other people magically are compelled to smile, too. So, given that we are naturally prone to be pleasant toward one another, your Financial District cosmetic dentist offers an avenue to a more perfect smile.
What Does Cosmetic Dentistry Involve?
Cosmetic dentistry is a gateway to allowing your true personality to shine. Many people are super friendly, but hesitant to smile due to insecurities about either their mouths or teeth. Your Financial District cosmetic dentist offers the type of dental care geared toward freeing those people from their fears by approving their appearance.
Cosmetic dentistry is split into treatments, each addressing the specific needs of the patient.
Inlays and Onlays – Known as indirect fillings, these are used when a tooth has slight to moderate decay. The inlay is used when only the inner portion of your tooth is damaged. However, when the cusps are damaged, an onlay is necessary, covering the tooth's entire surface.
Direct Bonding – Damaged, decayed or discolored teeth require this procedure, which involves the use of material that matches the color and strength of teeth enamel. Your financial district dentist removes the affected area of the tooth and applies the direct bond to the tooth's surface, leaving the appearance of a healthy, normal tooth.
Porcelain Veneers – This procedure addresses cracked or crooked teeth, gaps or damaged enamel. Made from medical-grade ceramic, dental veneers are custom made for each patient to match their natural teeth, and then are applied to the front of each tooth using dental adhesive.
Teeth Whitening – Also called bleaching, this corrects the staining on your teeth. In this process, a coating is applied to the teeth, whitening them more than three shades over a two-week period. Devonshire Dental Associates provide at-home and in-office whitening options.
Implants – When there has been tooth loss, this calls for dental implants. Your dentist inserts a small titanium screw into the jaw at the site of the missing tooth, supporting a crown. These are designed to blend in with your other teeth, and your body naturally fuses your jawbone with the implant over time.
Gum Recontouring – This process fixes uneven teeth by contouring excess gum tissue and carefully shaping the area to create a pleasing smile.
Invisalign – For image-conscious patients, Invisalign offers the ability to fix misaligned or gapped teeth in a discreet manner.
What to Do After Your Cosmetic Dental Work?
Cosmetic repair of your teeth is not license for neglect. The rules for proper dental care still apply.
Brush and Floss – Make sure to brush and floss your teeth twice daily.
Visit Your Dentist Regularly – Maintaining consistent visits with your dentist ensures that you prevent more serious dental problems in the future.
Cosmetic dentistry offers you the ability to restore your confidence with the joy that a beautiful smile brings.
 About the Author
With over 30 years of practice in dentistry, Dr. Althea Angel loves improving people's confidence. As a Financial District cosmetic dentist, she aims to build a smiling world one patient at a time. She currently practices at Devonshire Dental Associates, and can be reached at their website.
Comments Off

on Can a Financial District Cosmetic Dentist Help Restore My Confidence?
No Comments
No comments yet.
RSS feed for comments on this post.
Sorry, the comment form is closed at this time.