October 20, 2017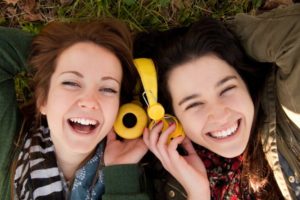 No matter what type of person you are, helping others always feels great. Research has shown time and time again that people tend to be happier when they have a chance to serve. Of course, we're all busy taking care of our own basic needs, so it can be tough to find time to reach out to others when there are only so many hours in the day. That's why your dentist in downtown Boston at Devonshire Dental Associates is going to make it a little easier for you to help your friends and family.
We are currently running what we call the Care to Share Program. It's very simple: if you refer someone to our practice and they undergo treatment with us, both you and your recommendation will receive a $50 credit towards any treatment of your choice. This offer is unlimited, so you can refer as many people as you want! Of course, there are plenty of other reasons it's a great idea to refer someone to a dentist you trust.
It makes their lives easier
Have you ever tried to search for a dentist online? Just plug "dentist near me" into Google and see how many thousands of results you get. It can be really intimidating! If you're a patient of Devonshire Dental Associates, or if you plan on becoming one, one easy thing you can do to help your friends and family is tell them about our practice. This will save them from wasting time on the internet looking at countless dentists they'll never actually visit, and when they do come to see us, they'll be able to relax more easily because they'll know you already approved us.
It could improve their health
According to numerous studies, a healthy mouth is key to a healthy body, so having the right dentist is absolutely essential to maintaining both your oral and overall health. By telling your friends and family about us, you'll be guiding them towards a type of care that can not only give them a beautiful smile, but also help reduce their risk for diabetes, heart disease, and even dementia.
It could help them overcome their dental fears
A majority of people feel some type of anxiety about going to the dentist, and for some, they are actually quite fearful about receiving dental care. Most of the time, our nervous patients just need the reassurance that everything is going to be OK, and that they are not going to be hurt. We're sure you know someone who avoids the dentist like the plague but really needs to go.
By simply recommending us, you'll be telling them, "Hey, this dentist will take care of you. There is nothing to worry about." This will instantly reduce their nerves about going to the dentist, and it may be just enough to get them to schedule an appointment. With that, you can take solace in the fact that you may have helped someone overcome a real obstacle in their life.
Bringing It All Together
So with our Care to Share Program, you, your friends, and your family can all save on your dental care simply by talking about us. You'll not only benefit in dollars, but in peace of mind as well, because in actuality, you're helping people when you talk about us, and that's certainly worth smiling about.
To learn more about our referral program or schedule an appointment for yourself, please contact us today.
Comments Off

on How Sharing is Caring with Your Downtown Boston Dentist
No Comments
No comments yet.
RSS feed for comments on this post.
Sorry, the comment form is closed at this time.